VISION AND ENERGY BRING A FORMER CHURCH TO LIFE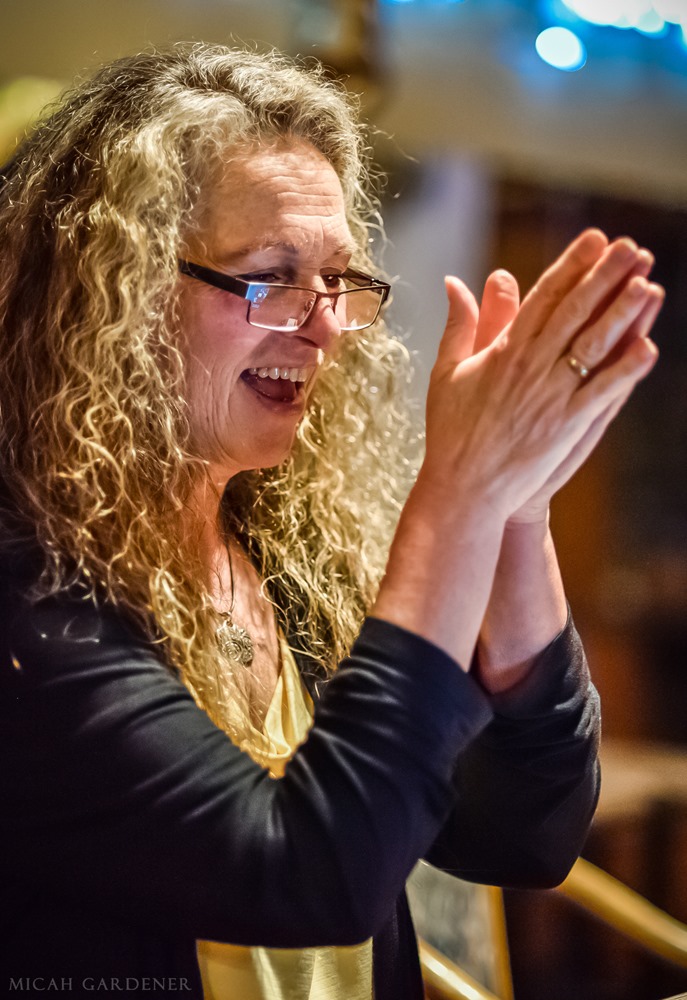 Since arriving in Port Alberni, Charlene Patterson has stirred up the very air with her amazing energy. After 35 years as a computer systems analyst, most recently in the cruise ship sector of the tourism industry, Charlene made the decision to settle in the beautiful Alberni Valley. And now, with her life-long passion for bringing people together, Charlene is realizing her vision for Port Alberni as a centre for arts and entertainment on Vancouver Island.
Since 2010, Char's Landing has earned a reputation as THE Live Entertainment Venue in Port Alberni, attracting performers in every field with a wide range of talents.
Here, you'll find musicians of every influence from all over Vancouver Island and British Columbia - and some from even farther away. We also play host to writers, dance troupes and community organizations.
Char's Sunday Jazz Social is the latest addition to the mix, bringing expanded hours and new ways to enjoy the Char's Landing community. With an inviting coffee house atmosphere and Char's Hostel downstairs, there is not much you won't find here.
At the bar, we have Misty Ridge Coffee, Teas, Tofino Brewing and Port Alberni's Dog Mountain Brewing on tap and Okanagan's Jackson Triggs wines, along with spirits, mixed beverages and many upscale non-alcoholic options available - you can bring your own dinner or order in, bring your children and pooch, and hang out with friends. The choices are all yours!