Hall Rentals @ Char's
Planning a meeting? show? film? wedding? celebration of life? birthday party? class reunion? office party? training session? corporate retreat? workshop? art exhibit? book launch? fitness class?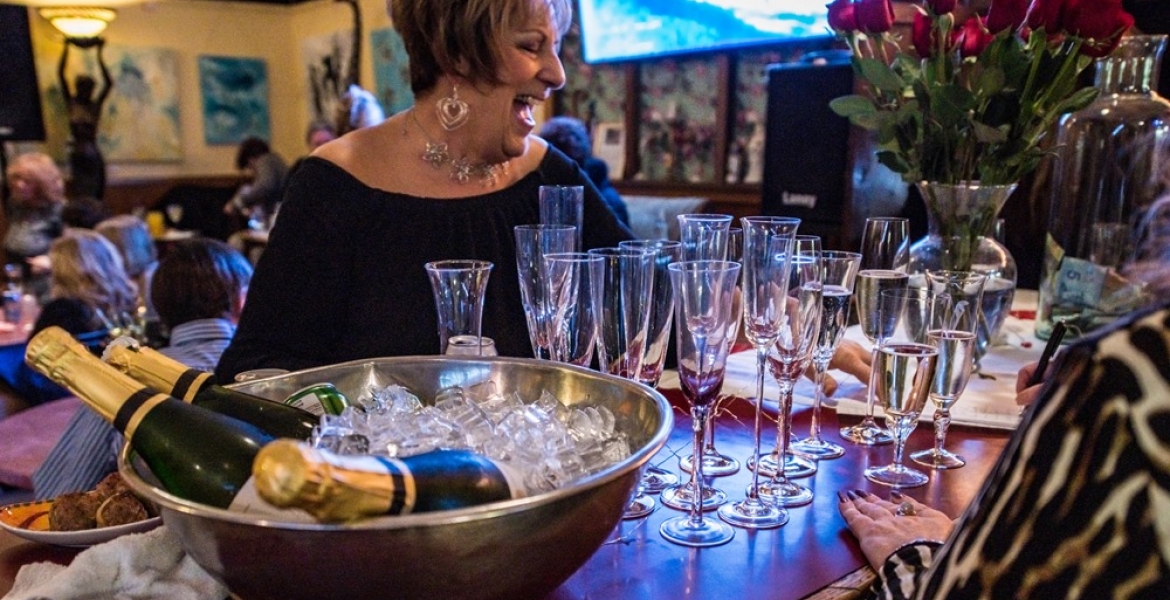 $50 per hour, min 3 hrs. OR $600 per decorated 4 hr event.

$100 non-refundable deposit required to reserve the date.
Capacity up to 50 guests seated at tables
OR up to 100 guests seated on stacking chairs or standing.
Included: 1 hour onsite planning, promotions, hall & bar management, table/chair setup, dishwashing.
Art Exhibits / Book Launches
greater of 25% of sales or $50/hr.
PREMIUM SERVICES
+ Seating over 50 guests $50
+ Extended hours to 1am $50/hr
+ Buffet table for BYO meals, Char's plates/cutlery $50
+ SmartTV, sound system, video $50

(add 5% GST to all prices)
Available for use with rental
Tables & Chairs
Tables, Chairs, Glassware, Plates, Cutlery.
Audio-Visual Equipment
Our surround sound P.A. System, 75" Smart TV, and DVD player.
Large Room Capacity
Room capacity of 100 persons seated, 50 persons if seated to dine.
Beverage Service
Self Serve 30-cup coffee/tea urn, $30+gst per urn. Cream/Milk/Sugar/Honey included.
Bar Service
We are fully licensed and insured to host bar service. (accompanied minors welcome until 10pm)
Setup & Clean Up
We provide room setup and janitorial services for your event.
WISHING TO BOOK A
HALL RENTAL ?
Proudly hosting Events since 2010

Please outline the basic details of your event in the email form below and we will be pleased to work with you to customize your rental.